OVERVIEW
Mahoning Valley Records is the premier record label of the greater Youngstown area. Our label has many affiliations with other Indie and major labels throughout the country. We have the ability to create, connect, and guide artists to the correct places with the correct personnel within the industry. We promise to bring close attention to artists, with working detail and coordination to give out clients the best possible scenario to become successful.
At Mahoning Valley Records, we understand the music industry can be very difficult and cumbersome, which is why professionals are needed. We hope to be a beacon for our valley, as well as the state of Ohio. We want to bring hope to the aspiring artists within our communities and beyond, and we strive to make the Mahoning Valley proud.
We take pride in the development of you and your musical skills in turing a good idea into a business that can allow you to pursue your dreams and perform and write songs for the rest of your life. We successfully help nurture and develop your artistic business model, building the engine rooms that drives you and your music to create new fans, connect with your audience and provide you the ability, tools and support infrastructure required to allow you grow as an artist and as business. If you would like to know more about how we can help you and your music then please email: sales@mahoningvalleyrecords.com or complete the online form with Music Xray on the home page.
MEET THE MAHONING VALLEY RECORDS TEAM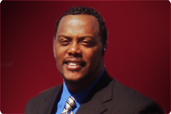 DAVID FORD - DIRECTOR AND FOUNDER
A dynamic member of the Mahoning Valley Record team, David Ford brings over 20 years of music industry experience. During his many years in the recording business he owned 3D Recording Studio in Cleveland, OH, where he recorded everyone from major stars to local aspiring artists and helped open forum workshops to introduce children to the music business. Now he works alongside well-establish affiliations such as Warner Bros., Rock Ridge Music and several others.
David Ford is the founder and CEO of The Artists In Need Foundation where he utilizes his well-respected position within the industry and established connections to created opportunities for artists and empower their lives. He has dedicated himself and motivated those around him to help one another grow, using his experience to spread his vision through motivational speeches across the country.
David's mission is simple; "Empower someone, you empower yourself!"
---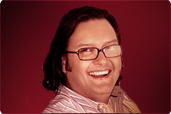 DAMIEN REILLY: BOARD OF ADVISORS
With over 30 years of IT & Music industry experience, Damien brings his vast network and business skills to the table to expand and grow Mahoning Valley Records' roster of artists and labels globally. Damien's specialist skill is the ability to integrate practical internet based communication systems into businesses and develop new markets.
Damien draws on his vast musical knowledge and experience to create leverage for Mahoning Valley Records and the companies partners. His diverse and far reaching global networks in technology provide Mahoning Valley Records with a market leading edge in web based communication systems, major label relationship management and digital business development tools.
Damien is an accomplished musician, composer and producer with numerous international recording credits to his name and top 40 chart achievements. The company is enjoying global recognition with Damien leading his team with successful licenses, chart positions and sales of the Blue Pie catalogue in Australia, USA, Canada, Europe and Asia.
For more information on Damien Reilly, please visit: www.damienreilly.com
---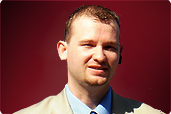 DAVID HIGGINS - CEO AND FOUNDER
David Higgins has worked together with his partners to create a "beacon of hope" to the artists within the local and national communities. Opening the door from Youngstown Ohio, David has reached out to many major and independent music labels and artists to architect a machine to manufactures quality artists.
David's vision is to give every artist the opportunity to have resources and connections that are very hard to obtain for the typical artist.
---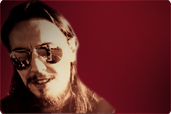 KIERAN WICKS - BOARD OF ADVISORS
Kieran Wicks has been at the forefront of the print and broadcast media, both locally and nationally for the past decade. A leader in his field, Kieran has excelled in all manner of media production, doing everything from working for Triple J and Austero, to community radio, creating documentaries and helping conceive and run award winning street press publications. Kieran also has extensive event management experience working with some of the country's largest promoters and festivals as a project director with the Lovelorn Living Party, a boutique theatre company, booking agency and event management company, specialising in creating unique events limited only by the imagination.
In 2009 he took a colourful cast and crew of 120 kooky boho 'freaks' to the Peat's Ridge Festival, where they performed Goldie Feather's glorious Boho-glam, love-revolution rock opera in the infamous Bohemian Love Theatre.
Kieran knows what's it's like to be in the trenches of the industry, because he lives and breathes it every day. A songwriter and performer at heart, the enigmatic front man and his supergroup are set to head into the studio early next year. A prog-rock tragic at heart, Kieran heads up our Australian business development division and has a 'dark' penchant for music's heavier side, bands whom he regards as music's 'intelligentsia'.
---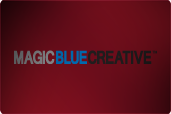 MAGIC BLUE CREATIVE - DESIGN AND CREATIVE TEAM
Magic Blue Creative are a world leading design and media house based in LA - USA and Sydney - Australia. For more information on Magic Blue Creative, please visit: www.magicbluecreative.com
---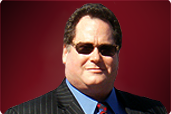 CURT BOGEN - DIRECTOR AND GENERAL COUNSEL
Attorney Curt Bogen brings stability to MVR with his consistent track record of excellence within the legal profession. In the modern music business most conversations between companies are performed either by an attorney, or with an attorney present. Attorney Bogen has managed musical acts in the past, and as an executive, is able to communicate effectively with additional attorneys such as Steve Gordon and Hari DePietro.
The legal division of MVR is very strong because of Attorney Bogen's leadership and dedication to excellence.
---